Barbecue with Tareq and Riham
As it turned out that a barbecue was a very common practice in Canada and since TareK and Riham live in condos where we could rent a space for the Barbecue "for two hours" we decided to enjoy it.
Each of us prepared their part, and voila! Except that none of us had ever done barbecue before! But fortunately we did's screw it, and in fact it was very good.
Chops and steaks prepared by Riham and Bassel handled the kebab.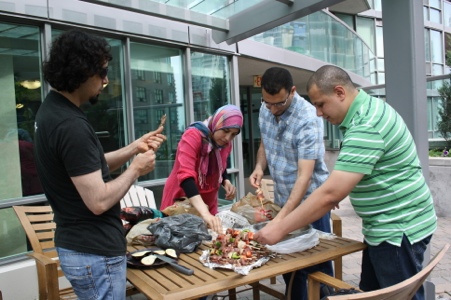 Couchsurfing and BBQ
Barbecuing is also a good idea for couchsurfers, people or couchsurfers may start a Barbecue event to meet and chat.