Since our journey to the United States is coming to an end and we are about to head to South America, we thought it would be a good idea to share our experiences with CouchSurfing (and one Airbnb), and how we had the chance to meet very interesting and kind people each time we visited a new city.
This post is dedicated all those people who hosted us and made our dream come true. Thank you all so much!
For new readers of our blog, we started our trip in August 2012 after quitting our jobs. Our first destination was New York City, and below are the details for each city and host. We crossed the States from east to west using buses, trains and airplanes. We visited six states and nine cities, and were hosted by seven CouchSurfing members. For around 55 days we didn't have to pay for our accommodation! 🙂
New York
We tried to find couches in New York, but since we arrived during the peak season of the summer we couldn't find available hosts that shared our interests. Because we have a tight budget, we headed to Airbnb and found a very interesting place that matched our preferences and budget. We stayed with Chris, who lives in the Inwood neighborhood, where the population majority is from a Dominican background. We learned a lot from Chris, and he pointed us to very nice restaurants that had great food.
We also had the chance to meet a German couple during our stay at his place, and shared a nice evening with them before leaving the next day to our next destination, Chicago.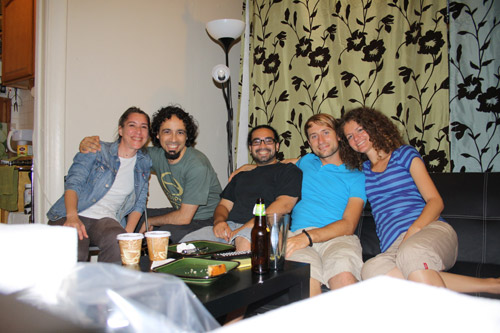 Just before we left, we decided to meet with another CouchSurfing member named Anoek! We couldn't stay at Anouk's apartment because she had her daughter staying with her at the time, but we had the chance to meet her and have a coffee. Anouk is the kind of person that you will never forget, even if you only spend five minutes with her! We had a nice chat about a variety of different subjects during our short time together. It was a rich experience.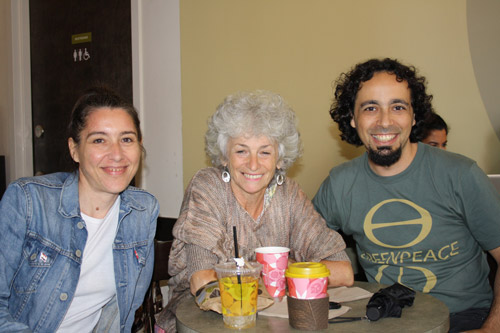 Chicago
Moving west to Chicago was so exciting. We had the chance to ride the train for 19 hours to reach our destination, and we learned that we've could have saved $100 on tickets if we had booked earlier!
We stayed in Chicago for three weeks with three different hosts, each with his own personality and kindness. Jerry greeted us with a daily breakfast during our stay at his place, and we also had the chance to celebrate his birthday and go out for several meals and a concert.
With Jerry you never feel bored. He is a wonderful person, cultivated, and very generous! He showed us many places around his neighborhood and taught us a lot about Chicago. But the most important thing we did was spend time with him chatting about many different subjects.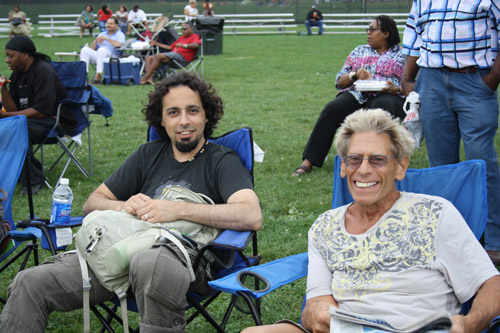 After a week at Jerry's place we moved in with another host, David. We stayed almost a week with him. David was also a very calm and distinguished person, and we spent a very nice time with him. He took us to the Renegade Craft Fair and gave us some information about old Chicago. The first day we had dinner with him and his neighbor Candice, and the last evening we cooked, and David set the most amazing table we've ever seen, with candles and nice plates!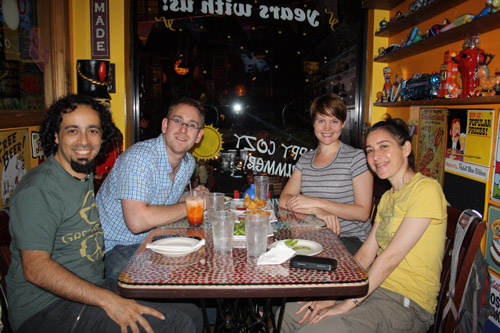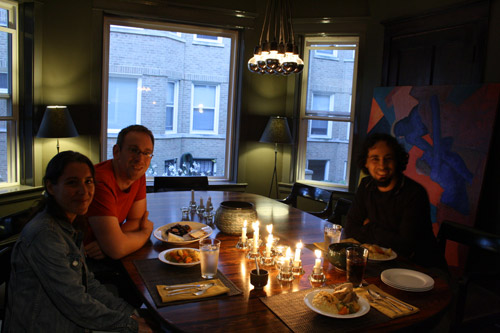 The next week we moved in with Jeff. We stayed at Jeff's apartment for almost a week, and although he had to work early in the mornings, we managed to spend some time with him. Jeff is a very interesting guy. He likes to know about other cultures, and has a lot of information from his own travel experiences. Naturally, this opened the door for some really nice talks.
On our last day, we went out to a hookah place, and after that we ended the night at a nice bar. We spent a very nice evening, as Jeff has a great sense of humor!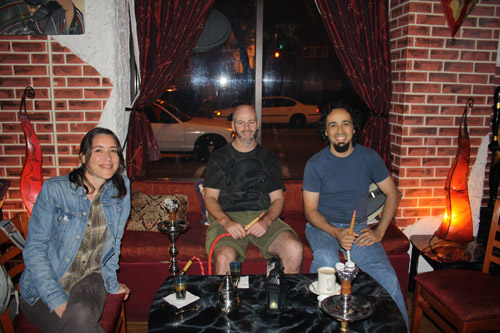 Madison
While we were staying at Jerry's (our first host in Chicago), another couple from the CouchSurfing community was also staying there. They suggested that we visit Madison, which wasn't planned. We bought our tickets online, and Jeff dropped us at the station to catch our bus headed to Madison for couple of nights.
This was when we met Preeti, who had her first CouchSurfing experience as a host!
Though we stayed only two days with Preeti, we really felt comfortable with her from the beginning. We spent Sunday afternoon with her and her neighbors at a festival, which was very nice.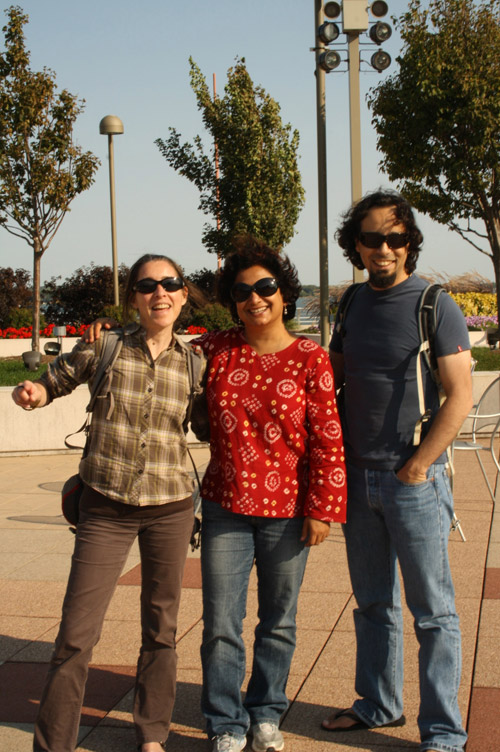 St. Paul & Minneapolis
We headed north after Madison to visit St. Paul, our stop before visiting Walnut Grove, our main destination in Minnesota! In St. Paul we stayed with Mary and Chris for a whole week. Mary is very creative, and her house is very particular! We had dinner with them and their friends and family, and spent a very nice evening. Mary and Chris made us feel very comfortable at their house, which we enjoyed very much during our stay.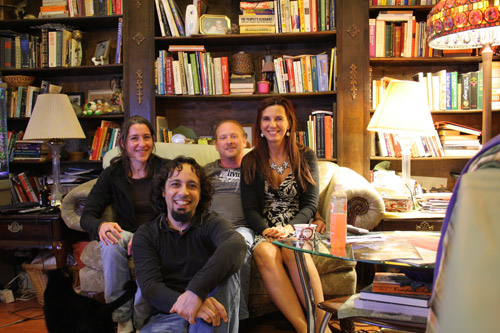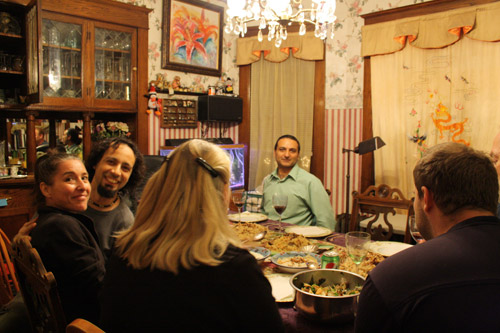 New Ulm & Walnut Grove
Walnut Grove was our main destination when we decided to visit New Ulm. At that point we were desperate to find a host so that we would be able to visit Walnut Grove, as there was no transportation to the town!
We went to CouchSurfing, and we found an angel!
Ruth was not at home when we wanted to go to New Ulm, so she asked her family to host us. I must say that though they didn't know us at all, and though we only stayed two days at their home, they made us feel as if we were part of the family! They are incredible people. They took us to the places we wanted to see, and Faith cooked us some very delicious dishes. We helped out with some tasks in the house and the garden, cooked together and had very interesting talks. We would never have been able to go to Walnut Grove without Faith and Ron's help.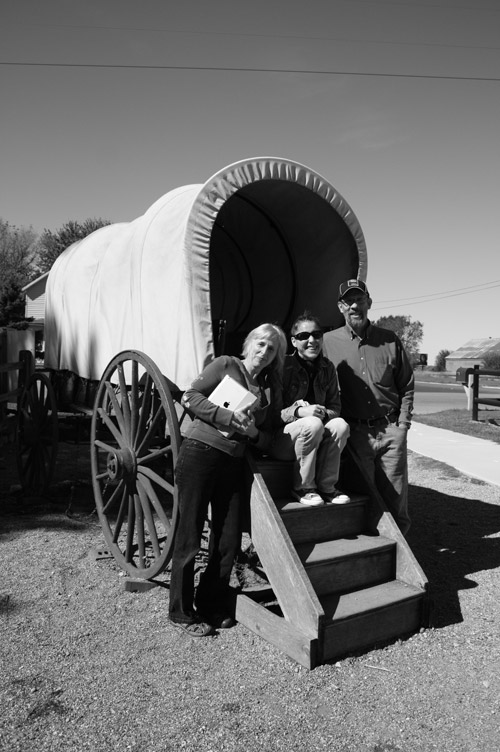 Las Vegas
After Minnesota we headed west to Los Angeles, where we stayed with our relatives. We decided to go to Vegas at this time, and while there we stayed with Drew from Amazing Race First Season. This was a big surprise for us, and we had a great talk about what happened behind the scenes.
We stayed at Drew's house for one week, and we had the chance to spend a lot of time with him. With Drew you don't get bored, with all his amazing stories about the history of Las Vegas and the Mafia and his travel! There is no transportation to his house, but he took us downtown as often as we wanted and came back and picked us up.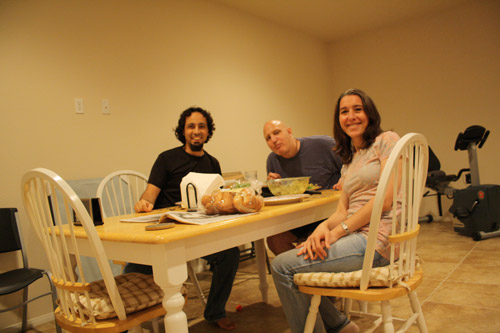 Our last two nights in Vegas we spent at Adrian's house, and we shared a lot of great conversation in such a short period. We also went to a hookah lounge and a concert, and shared a couple of meals together.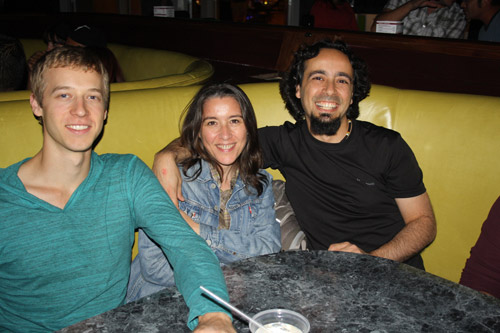 That was a brief description of our interesting journey through the United States with these kind hosts who gave us an excellent opinion of the people in the United States and how generous they are and beautiful spirit they have.
Thank you to all of our new friends!