We stayed in Madison for only two nights. This wasn't planned in our trip, but after being there we thought we could have spent at least one week in the city! We arrived on the day of a football match, and almost everyone in the city was wearing red a red t-shirt (I think they call them the Badgers?). It was awesome!
We did nothing our first day. Madison is not a very big city, but it's very nice and there is a lot of energy, as most of the people are young.
The city itself is very nice to walk around. The second day we stayed downtown and walked around the Capitol, and then went to the Monona Terrace.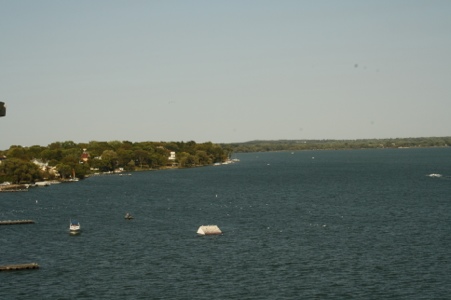 We had a very nice sunset coming back from a fair with our host from CouchSurfing.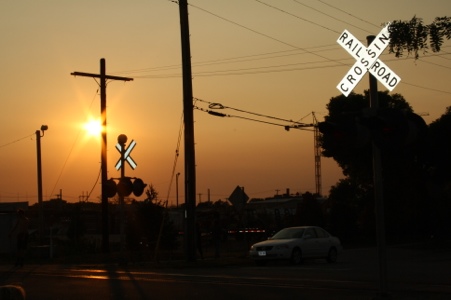 The second day we went to the Capitol again to visit the inside. It is quite nice, but we didn't stay long time.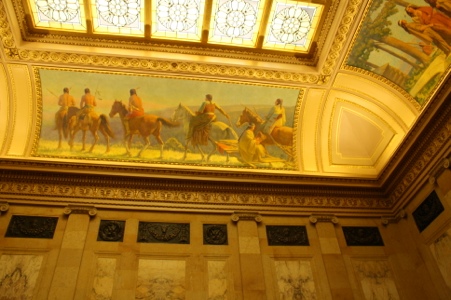 We also went to the Lincoln Statue, which was on the opposite side of the city—so we walked all the way back! But it was a real pleasure to walk along the main street.
Here are the places we saw on our way to the statue: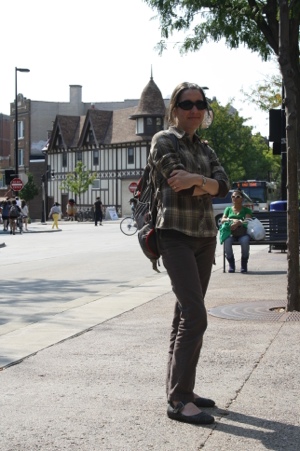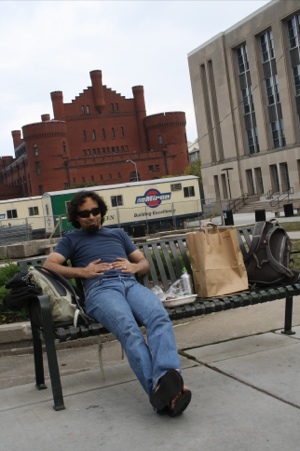 And here is the statue of Lincoln:
I forgot to say that it was important for us to see the statue of Lincoln because we missed the one in Washington DC!
Food and Drinks
Most of the time in Madison we bought things from the supermarket and made sandwiches, as we finally found out (a little bit late!) that this is much cheaper than eating in restaurants—even cheaper than the cheapest food you can find to go. That way we spent around $5/$6 for both of us for meals that included salads, bread, cheese, boiled eggs, fruits and drinks.
We also found this very nice coffee shop on the main street, and we used it as our temporary office:
You get a good drink (which is not very expensive—around $1.50 for the coffee) and you get free Wi-Fi.
Transportation
It is very easy to get around the city, as you can buy a day pass for the bus. It is not 24 hours—it ends at midnight—and it costs $6.
In general, we didn't find Madison to be an expensive city, and we had a very nice time there.