We had our first Couchsurfing experience in Chicago.
What is Couchsurfing? It is a community that helps you to communicate with different people from various countries. Through Couchsurfing, you can either host travelers from around the world or stay at locals' places for a few days while you are traveling. This is a great way to meet people from different cultures and backgrounds, make friends and learn about the local lifestyle in the place you're visiting.
The first place we stayed at was quite far from downtown Chicago (Northern Chicago), but close to Indian and Pakistani communities..
Free Things We Did in Chicago:
The day of our arrival, our host Jerry took us to the Bahaï Temple at Willmette (near Chicago). The temple is very beautiful, and the area is very peaceful.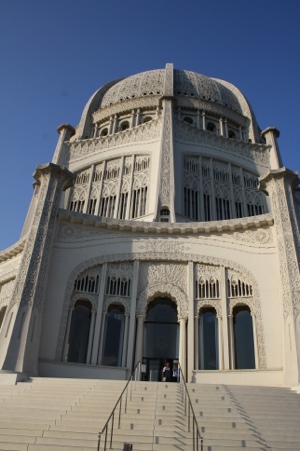 On our second day we took a long walk in downtown Chicago to get a sense of the city, which is very different from New York.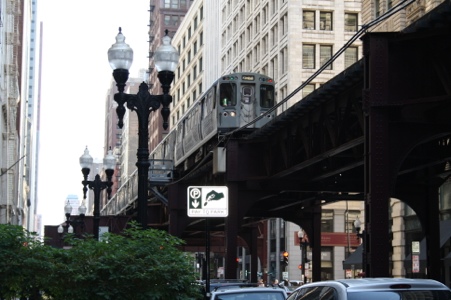 We ended the day by missing a jazz festival (we arrived too late) at Millennium Park, where we had a night picnic instead. I loved the place!
Laundry Day
In Chicago we also had our first "Travel Laundry Day"! It was fun! What we've learnt about the laundry:
You need a lot of quarters (coins)—at least five for one load, and almost the same for the dryer. You can get some in the Laundromat itself.
You can buy small quantities of washing powder or liquid.
The Laundromat is a good place to socialize and meet locals!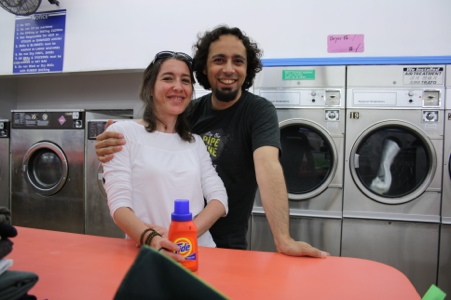 The Navy Pier
This is a very good place to see Lake Michigan. You feel as if you are near to the sea (without the smell of the sea!), and it's accessible and reachable by bus.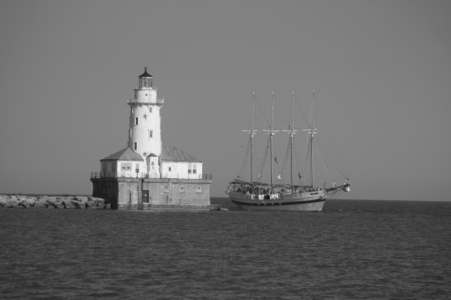 The Lake Shore
The promenade beside the lake is really beautiful. You feel like you're not in the city anymore, but at the seaside (without the iodine smell!)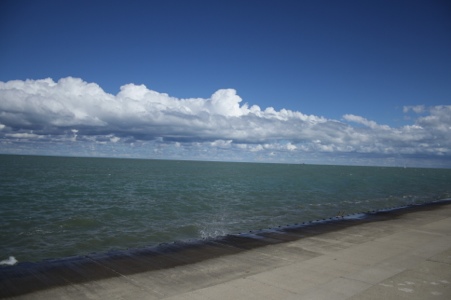 The Lincoln Park
The park is not very far from the Lake Shore. There is a free zoo and a beautiful view of the city in some places.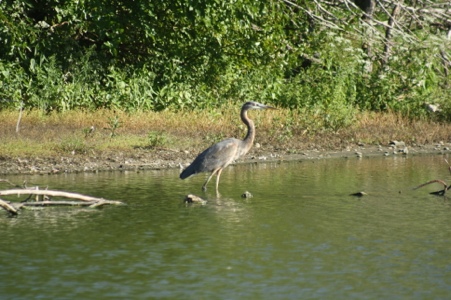 The Wooden Alley
Locals don't seem to know a lot about this Alley. Although the Alley was paved after the big fire in 1871, it demonstrates how the city looked before the 20th century.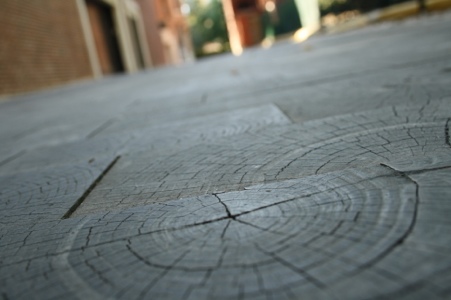 Transportation
The best option (of course) is to use public transportation. They have a subway and a very good bus network. It is best to buy a day pass $5.75 or a 7-day pass for $29 (prices as of September 2012). However, sometimes it takes a long time to reach a place, since the city is very expansive.